On the roof of the house, where Allure 1, Allure 2 and Allure 3 apartments are located, we have a small terrace where our guests can enjoy the view and sunset. For the usage of the terrace we have set some ground rules: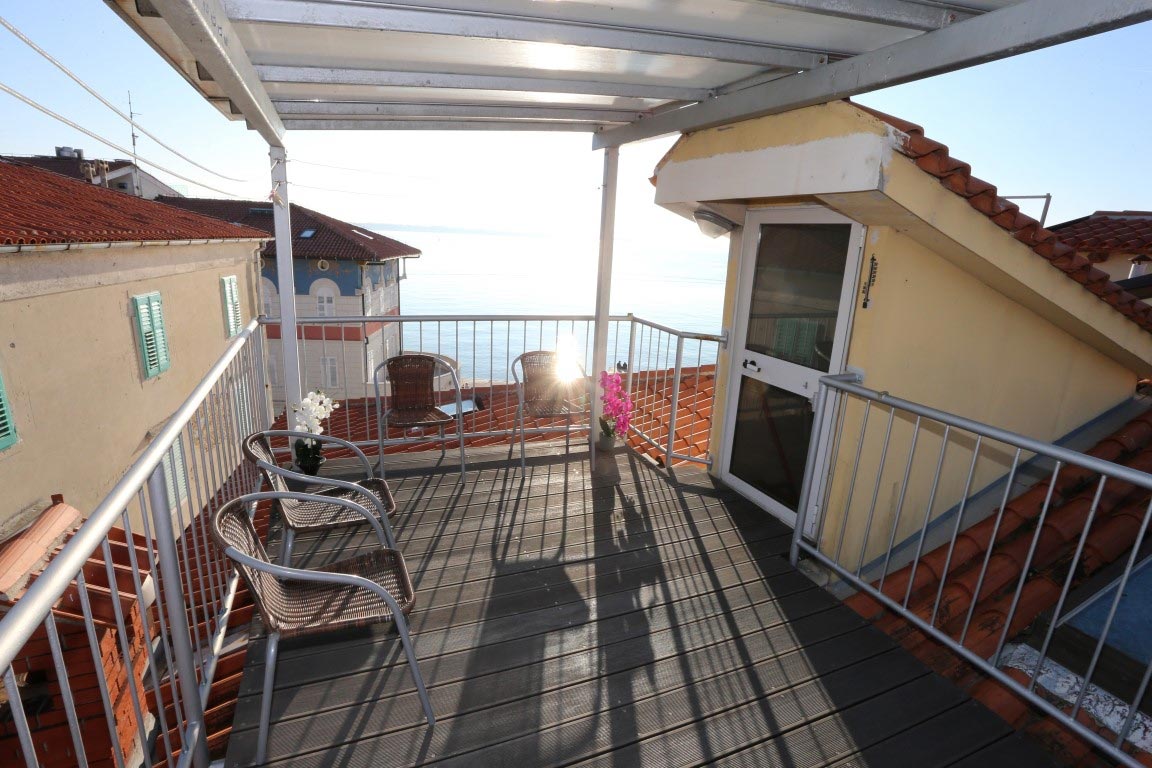 Usage of the terrace is free of charge.
At any given time, a maximum of 4 people can occupy the terrace.
The terrace cannot be prebooked or assumed that it is your exclusive right to use it.
Be fair to other tenants, Do not reserve it for yourself everyday. Egoism is not coexistence.
Usage is limited only to guests staying in one of the Allure 1, 2, or 3 apartments. Ouside visitors have no business being anywhere in the building.
We are not judges nor do we take sides. In case of any conflicts, we will lock the terrace and it will remain closed until all guests from the aroused confilct situation terminate thier stay.