We are happy to offer you a high quality passenger transportation service between different airports, cities to the apartments and back. Our wide net of affordable transfers cover the whole of Slovenia, making it easy to come to and leave from Piran.
We offer transfers to Piran on a pay-per-person basis and guarantee:
The lowest prices – GoOpti offers the lowest prices on the market for a fast, comfortable and pleasant ride to the selected destination, with door-to-door service.
A reliable service – All Our transfers are always guaranteed. We will never cancel your transfer, even if you happen to be the only person in the vehicle.
A user-friendly booking system – A quick and easy online booking process that allows you to adapt transfer times according to your wishes, time, and budget. Plus, your booking is instantly confirmed.
A variety of transfer options – We offer transfers by personal cars, minibuses and buses. You can choose among Shared transfers and Private transfers or completely customize your trip.
SHARED transfer: The Shared transfer is our unique low-cost transport service on one of our standard routes. It groups together passengers with similar travel time limits in the same vehicle. The desired departure time (or a span of departure times) and the transfer price are chosen at booking. The price is fixed at booking and is lower if you book early, if more people book together, or if you choose a standard GoOpti location for pick-up or drop-off. The exact departure time is fixed one day before the transfer and sent to your mobile phone and email address. The service is non-refundable in case of cancellation.
PRIVATE transfer: The Private transfer is a completely private ride on one of our our standard routes. It is the best solution for businesses and individuals who wish to enjoy a private drive at a reasonable price. The departure or arrival time is set by the customer at booking and the price is instantly confirmed.
*The refundable option entitles you to a full refund if you cancel the transfer at least 48 hours in advance.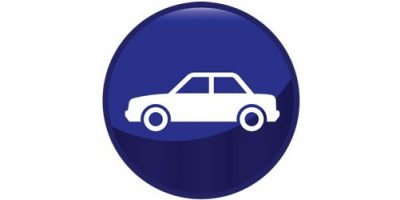 Piran, being the westernmost city on the Slovenian coast is well connected with the highway network in the country.
Once you leave the highway in Izola, follow the road signs to PORTOROŽ / Piran.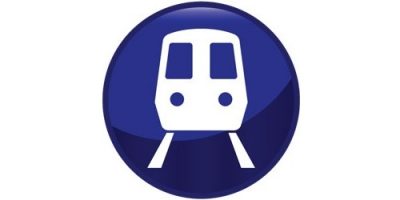 Piran does not have it's own train station. The nearest two are in Koper and Trieste.
KOPER: from Koper to Piran you have a bus service, operated by Arriva every 20 to 30 minutes (06:00 – 21:00)
TRIESTE: there is a bus service 2x a day between Trieste and Piran.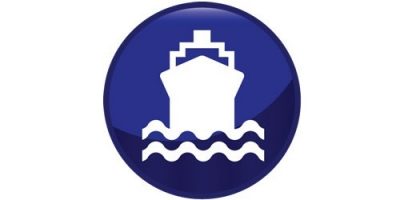 Venice – Piran has a regular international fast catamaran service, operating every Saturday in the summer season (May to October) directly to Piran and via Umag in July and August. Once you have made a booking of our apartments, contact us and we can book your seat on the ship.
Trieste – Piran service is operated by Liberty lines and operates mainly July and August.
Distance between the different airports and Piran are:
Trieste airport: 80 km (approx 1h)
Pula airport: 100 km (approx 1h 20min)
Ljubljana airport: 140 km (approx 1h 30min)
Venice airport: 200 km (approx 2h)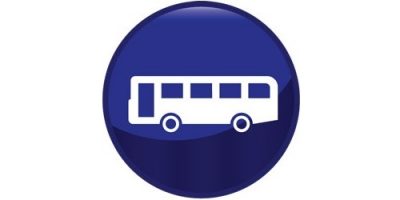 The bus station in Piran offers connection with all major cities by public transportation services. Visit Arriva's web site for the current timetable and booking possibilites.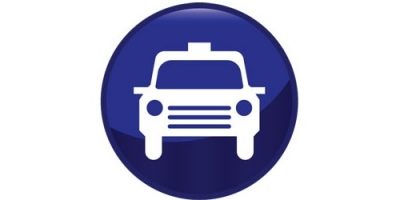 Piran's Taxi service has a stop just off Tartini square where one can hire a taxi. We suggest hiring a taxi for shorter distances as prices rise for longer distances.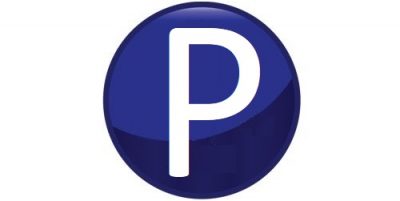 Piran, being a historical city, built well before cars occupied our planet does not welcome this kind of transportation. We are happy to inform you that our local government has not caved into the modern era and decided to limit the amount of cars coming into the city.
Visitors are allowed to come into Piran for a short while, but it comes at a price. With the exception of July and August, visitors have a 15-minute free-of-charge entrance into the city, then it costs 3 € per commenced hour (July and August the price goes up to 5 € per commenced hour).
These 15-minutes give you enough time to bring your luggage to the apartment and then proceed to one of the two garages, where your car will be safe.
PARK HOUSE "AMFORA"
located on the main road leading into Piran, priced at 22 €per 24hrs, offers a free of charge shuttle between the coastal entrance into the garage and Tartini square.
PARK HOUSE "ARZE"
located on the hill overlooking Piran by the cemetary, priced at 15 € per 24hrs, offers a low-cost parking solution. Within walking distance from Tartini square up a hill through romantic and narrow streets will give you a good workout to start an active day before getting to your car.